Get to know NorteShopping's essential services
Get to know the essential services at your disposal – they will make your life a lot easier when you come to visit us.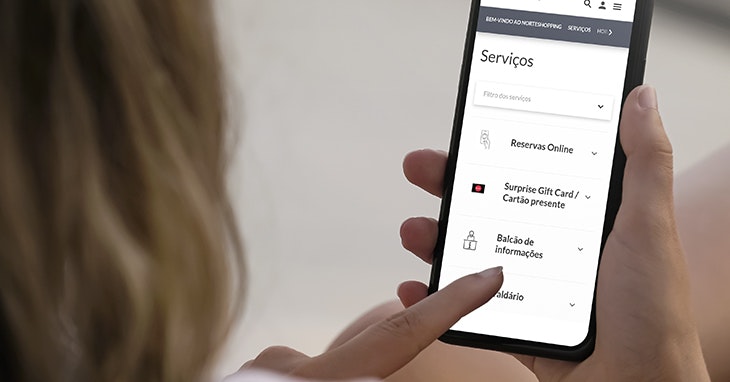 Our shops are open and ready to receive you in absolute safety and convenience. And, in order to make your visit even easier and more practical, we have several essential services at your disposal.
From solutions for picking up your shopping to spaces where you can comfortably care for your baby, wel eave you the following list of services:
Information Desk: where you can clear up any queries you may have regarding our Shopping Centre, such as the location of specific shops, or, for example, rent astroller.
Drive-in: located on floor-1, this service allows you to collect your shopping safely and conveniently.
Online ticket reservation: this service allows you to booka date and time to visit ourshops.
Back & Forth: a service for requesting baby strollers through the app.
You can look up all the other essential services available at our centre here
Publication
08 de November de 2021