NORTELAND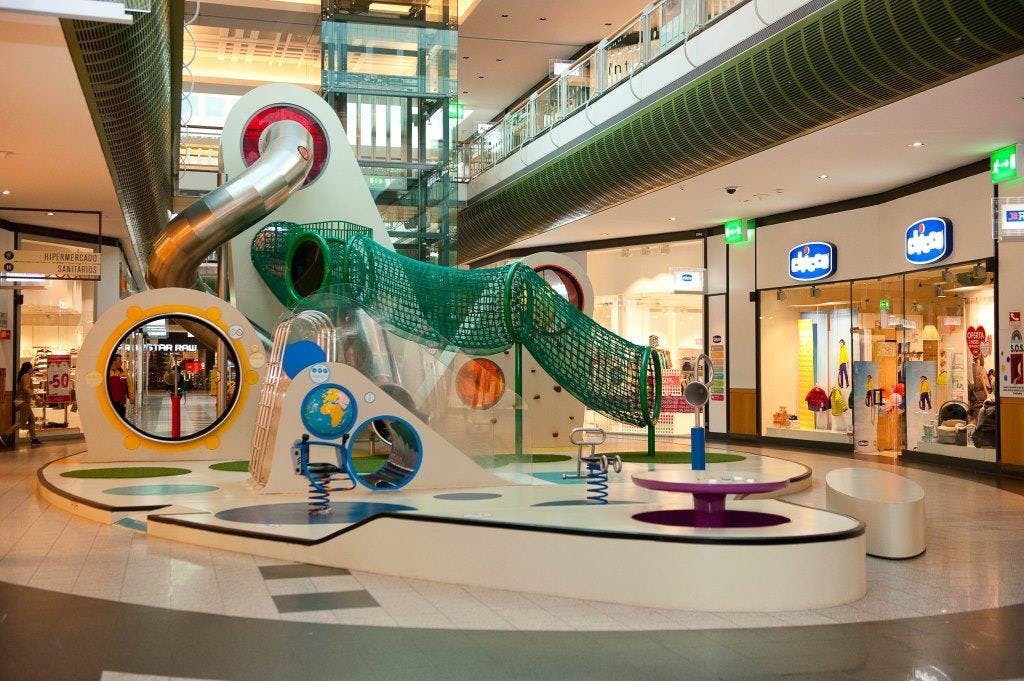 For families, NorteShopping offers a children's fun area that is unique in northern Portugal. NorteLand was designed especially to ensure that children between the ages of two and nine have a fabulous time. The aim of the fun park is to help children develop and sharpen their senses through play, so that they can grow up to be healthy members of society who are in tune with the context in which they live.
At Norteland, the rainbow colour palette divides the play area into seven different zones, each with a specific theme. The colour of the games determines the age for which they are most suited; for example, the colour for the very youngest children is violet, while for the oldest it is red.
The children's playground will come as a pleasant surprise to NorteShopping's youngest visitors. It features a range of innovative facilities, such as slides, an "underwater" tunnel, a mesh labyrinth, a climbing wall, a cave and a games table. The space is fitted out in such a way as to ensure that all children, even those with reduced mobility, can join in the fun.