News • Açaí Concept
What can you do in Porto this summer?
You're going to Porto this August and you still don't know what to do in town with your family? Here is the perfect travel plan brimming with ideas that will bring you music, photography, science, sports, and obviously our Shopping Centre. Try our suggestions and live summer to the fullest in our city!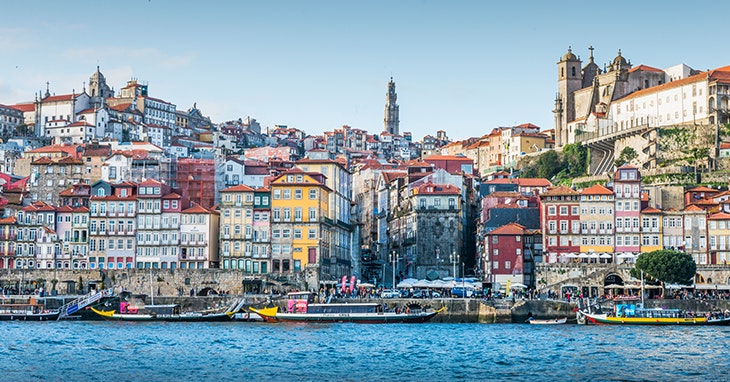 Frida Khalo – Her pictures
The Centro Português de Fotografia (Portuguese Centre of Photography) has opened an exhibition of 241 photographs from the personal collection of the Mexican painter Frida Kahlo that reveal the intimacy of the artist and allow us to better understand her creative universe. The entrance fee is € 8 and you can see the exhibition until 4 November on working days from 10 a.m. to 7 p.m.
Night visits to the Torre dos Clérigos
Until 7 October, you can see Porto from 75 metres high. Yes, you can now climb at night the 225 steps of one of the most emblematic monuments in town with over 250 years of history. Climbing the Torre dos Clérigos (Clerigos Tower) from 7 p.m. to 11 p.m. costs € 5. Children aged 10 or younger don't pay and there are special prices for groups.
Days with Energy
This programme promotes well-being in ten open spaces in town until September. Yoga, Pilates, Tai Chi, Capoeira or Body Balance are some of the classes you can try for free on Saturday and Sunday morning in the Jardins do Palácio de Cristal (Cristal Palace Gardens), Parque da Cidade (City Park), Praça D. João I (D. João I Square), or Avenida D. Carlos I (D. Carlos I Avenue).
Jazz With a View to the Douro 
On the four Saturdays of August, the cycle of Jazz Concerts by the Moonlight is installed in the Jardins do Palácio de Cristal (Cristal Palace Gardens) with a privileged view over the river. Admission is free, and shows always start at around 10 p.m. On stage, you can see four ensembles that have been handpicked by Porta-Jazz, an association of budding jazz musicians based in Porto.
Ciência Viva for kids 
The Planetário do Porto (Porto Planetarium) and the Galeria da Biodiversidade (Biodiversity Gallery), the two centres of Ciência Vida (Live Science) of the University of Porto, offer a special programme of summer activities for kids. A geological expedition on the mouth of the Douro River, a class to learn about the birds of our town or sessions of astronomical observation with a telescope are some examples of what inquisitive kids may try.
NorteShopping 
Every excuse is a good one to visit our Shopping Centre. You can taste different meals ― a fresh salad at Vitaminas, a glass of acai berries at Açaí Concept or a pasta dish at Miss Pavlova ― take advantage of what is left of the promotion season, get to know the latest trends of the new collections, or catch up on the latest films, such as 'Mamma Mia! Here I Go Again', 'The Little Mermaid', or 'Mission: Impossible – Fallout'. We'll be waiting for you! Enjoy your holiday!
Publication
22 August 2018