News • NorteShopping EN
Galleria: the premium NorteShopping area
Premium brands, kiosks and even a tearoom are just some of the spaces you will findat NorteShopping's Galleria. Curious? We'll tell you everything!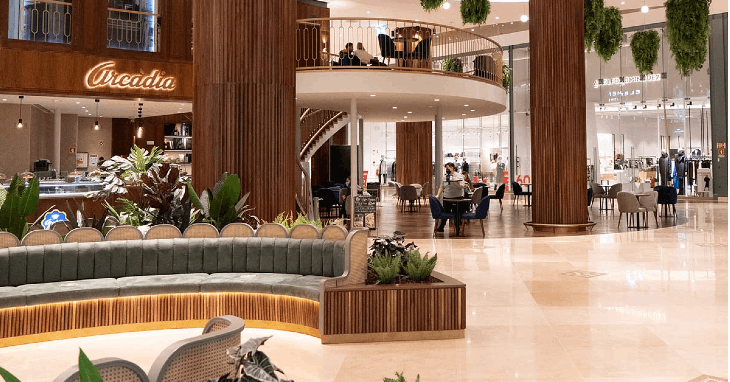 The last few years have seen great changes at our Shopping Centre. Following The CookBook, the two terraces and the remodelling of the Food Court and Cinemas, we now present Galleria.
Situated where the old Cinemas used to be, Galleria is a unique and pioneering concept in Portugal, which brings together exclusive brands, modern architecture and an elegant and sophisticated ambiance and décor. The space is different from all the pre-existing areas and aims to promote a pleasant visiting experience, harmonising leisure space, social interaction and shopping within one place.
Galleria is a lot more than a commercial space: its an appealing area, with astimulating environment which invites clients to stay and enjoy the surrounding décor. In this area, which is located on the 1st floor, you will find premium fashion and jewellery brands such as Adolfo Dominguez, Boss, Elements, Furla, Gant, MaxMara Weekend, Maybach, Roberto Verino, Tommy Hilfiger, Twinset, Polo Ralph Lauren, Barbour, Claudie Pierlot, Sandro and Maje. In addition, Galleria includes kiosks such as CigarWorld, the champagne bar Bubbles & Pearls and Delicatessen by Chef Rui Paula and also offers specific restaurant spaces such as a tearoom by Arcadia.
Galleria is the culmination of our Centre's expansion project which began in 2017 and involved a total investment of 77 million euros and allowed for the creation of about 800 immediate work posts. Stop by and get to know this space, filled with personality, and enjoy a unique and elegant shopping experience
Publication
08 November 2021